I just finished the March issue of Southern Living and it has REALLY gotten me thinking about my spring garden.
Below are a few pictures of
Skippy's Garden
via
The Tasteful Garden
. The Tasteful Garden was featured in Southern Living and grows heirloom tomatoes here in Alabama and ships all over the country.
I WANT this garden!
As you know, this winter's garden has been a major dud. Last year's was great with an abundance of carrots and turnips so I'm guessing it's this freakishly cold winter that has really done us in. I am choosing to put this winter's failure behind me and put forth some serious effort for this spring.
So far all I have done is test the soil, all levels are good except our nitrogen which is a little low. However, this weekend my plan is to amend the soil in one of my 8ft by 4 ft boxes and maybe add a few more turnip, Swiss chard and carrot seeds since the Alabama Cooperative Extension office says its not too late. The other box actually has a few broccoli flowers showing their little faces so I'm going to leave those alone.
My next plan is to buy myself a mini cold frame so that i can start my seed early and not have to spend a small fortune on plants when April rolls around. If all goes according to plan I can start my tomatoes and peppers in the cold frame this month.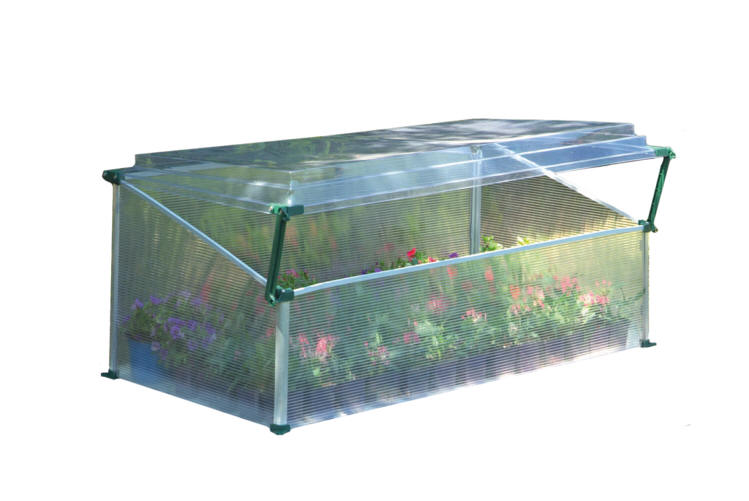 Now all I have to do is con Tyler into building me another raised bed and filling it with top soil...not a fun task. I want to devote one box to herbs and maybe some sunflowers and use the other 2 strictly for veggies.
Here is the wish list for this spring:
2 tomato plants
4 types of peppers
zucchini
squash
okra
sweet potatoes?
basil
cilantro
chives
Any tips for me?! I'll try to keep you all updated on the progress! Happy weekend and enjoy the spring like weather!
Over and out...